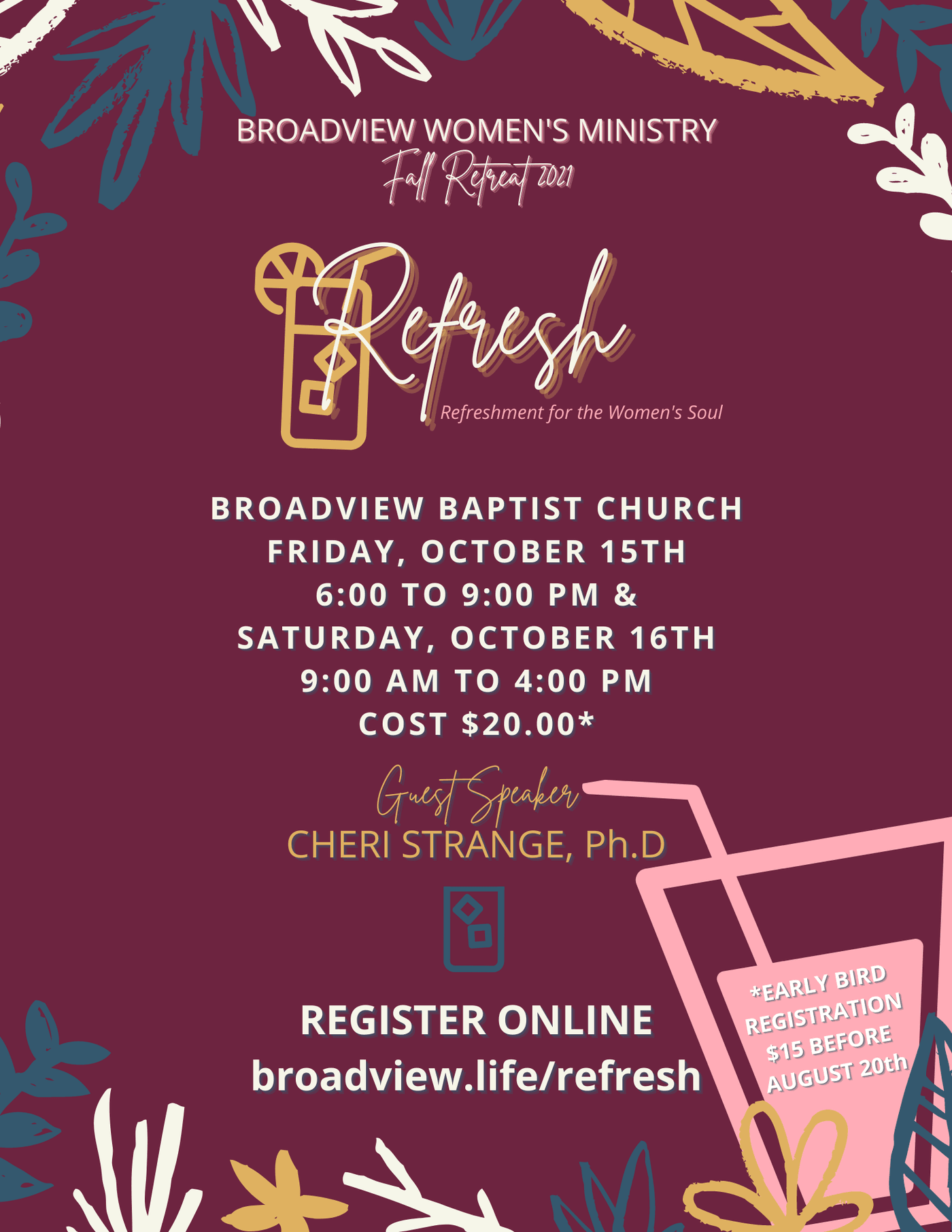 Broadview Women's Ministry invites women of all ages and stages of life to join us for a weekend to unplug and Refresh at Fall Retreat 2021!
Refresh! Refreshment for the Women's Soul
Special Guest Speaker: Cheri Strange, Ph.D.
"For I satisfy the weary ones and refresh everyone who languishes."
Jeremiah 31:25
Cheri Strange, Ph.D., is bringing us, Causin' A Stir: Thirst-Quenching Essentials for Satisfying Your Soul.
When was the last time you felt completely satisfied? We see God plant this need in humanity throughout the Bible. He beautifully describes and displays how He, Himself, is perfectly fitted to meet that need and fill our desires. But too often, you and I pursue other things to fill our longings. We keep drinking from sources that can never quench our thirst. Our pursuit of things and people and dreams can leave us wondering what our lives are really about. Do they even matter? Causin' a Stir is what happens when we discover those thirst-quenching essentials God provides for true satisfaction. Like being handed a glass of cold, refreshing water after wandering in a desert, you, too, can discover how God moves in and through the lives of His people to invite them to learn to thirst for Him and find relief through what can bring fulfillment. Come join us for a weekend that is sure to offer real change for your life while making connections and even the chance to experience a few new thirst-quenching recipes.