Let's Bless Our City!
This coming September 7th - 15th Broadview will join alongside of several other churches in the city of Abilene to hit the streets and bring the good news of the Gospel to the people in our city. The event is called ReviveTX :: Abilene and will be held in partnership with ReviveTX.
Each day, Starting on September 8th, we will send out teams to do evangelistic outreaches in our city. These will include marketplace conversations, schools, locker rooms, going door-to-door, and various other forms of conversational engagement.
Watch a quick video to learn more or register below!
Register: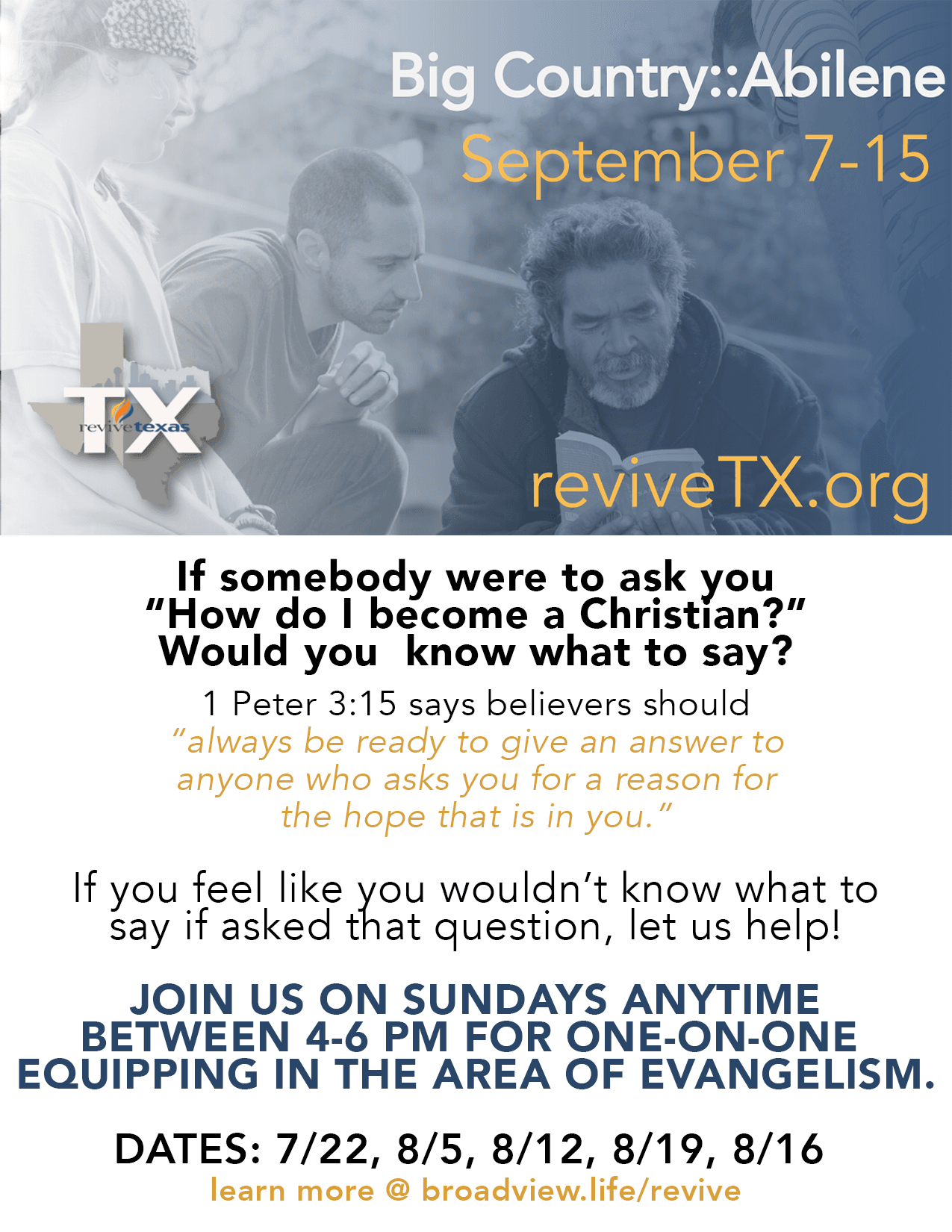 Schedule of Events
There will be one training and outreach event each morning, one in the afternoon and a lunchtime gathering in-between. Each night, we will gather as a community of believers and celebrate what God has done each day.
Broadview is set to host the lunchtime gathering on September 13th.
You'll find a schedule below.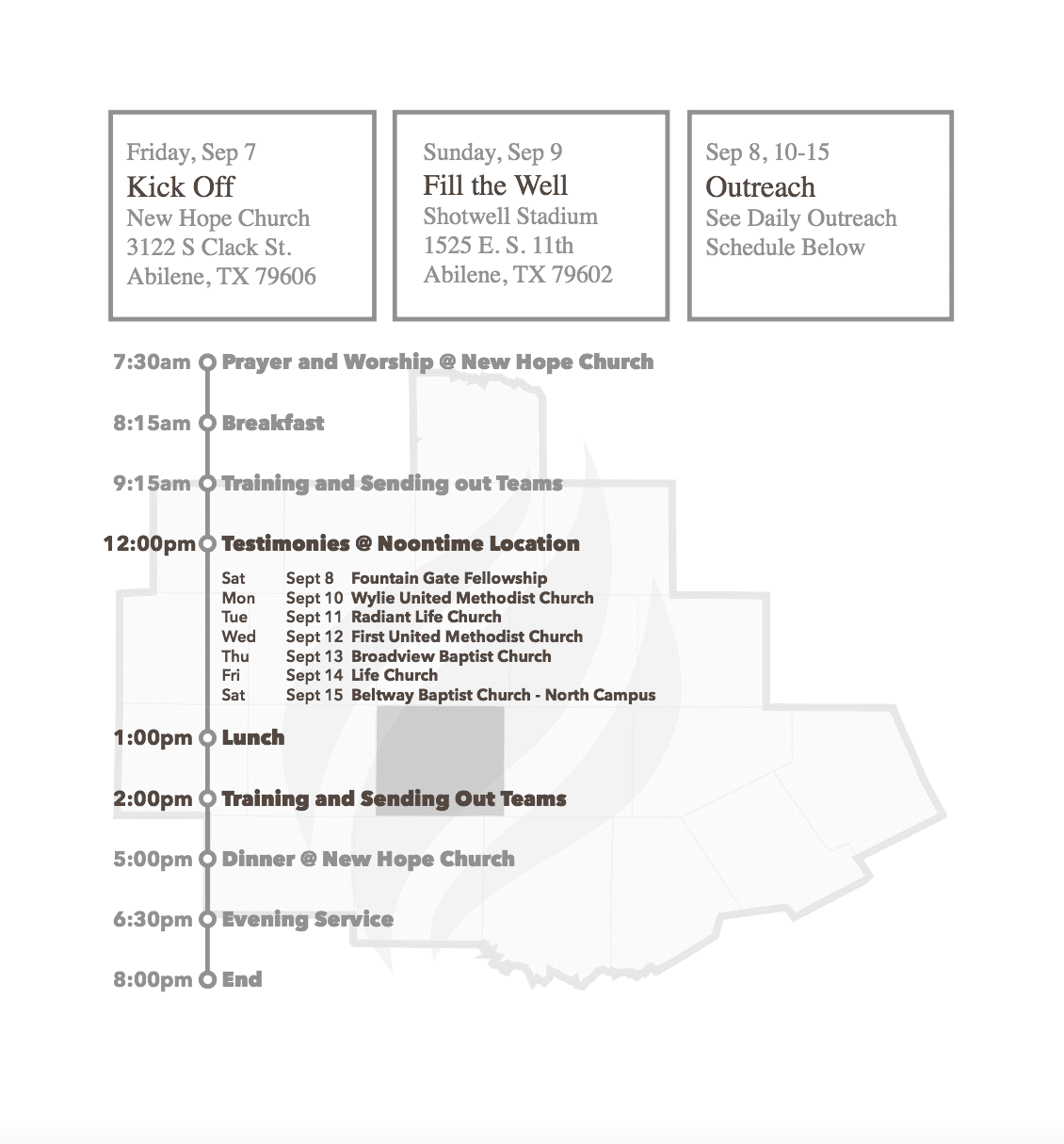 We need you to be involved! Will you?
Broadview has a goal of mobilizing 100 people for the event! You can register for any of the outreaches but one of the best times to register would be Thursday since that is when Broadview is hosting the noontime lunch.
If our church is going to have a lasting impact on our community then we have got to get outside of our four walls and into the communities with the Gospel of Jesus Christ. We're asking every person in our congregation to seek the Lord on this great evangelistic opportunity.
You can register above or contact Pastor Wes for more information.